Self-Reported Testing and Academic Record System (STARS)
Please click here for an overview of STARS (also know as the SSAR in Florida and SRAR at other universities such as Rutgers, Pitt, Penn State, Minnesota, and Virginia Tech).
Student Login:
If you are a student applying to Florida participating colleges, please use the SSAR (Self-reported Student Academic Record).
For other universities, please login at the sites below:
Minnesota: SRAR Minnesota Morris: SRAR
Pittsburgh: SRAR
Penn State: MyPennState
Rutgers: SRAR
Virginia Tech: SRAR
Texas A&M: SRAR
University of Delaware: SRAR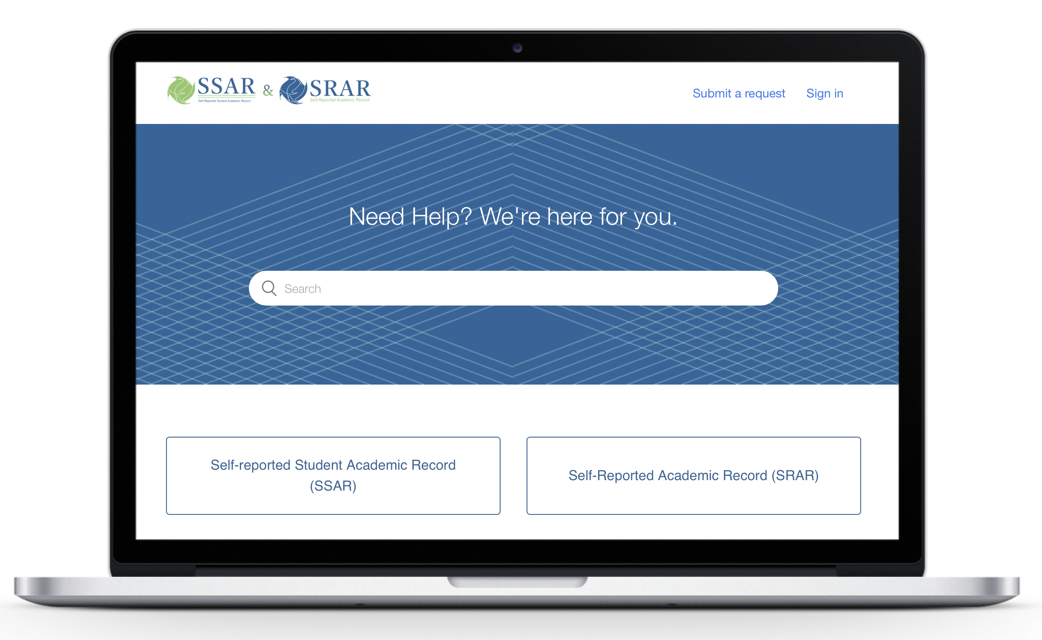 Our Help Center will support you as you complete the Self-Reported Academic Record (SRAR, SSAR in Florida). Receive step-by-step guidance, view video tutorials, and find answers to the most common questions.